You may wonder what to do in Stockholm Archipelago in winter. Get inspired for your winter city break in Stockholm!
Winter is a great time to visit Stockholm Archipelago and enjoy the coastal landscape with its thousands of islands when there are no crowds. At the end of August most of people return to work and school after summer holidays. When the crowds depart life returns to normal for those who live in archipelago all year round. In other words, off-season here is time to slow down, enjoy wonderful tranquility and luxury of having it all to yourself.
We are kayakers and adventurers all year round. If you love the outdoors, Sweden is the perfect place for you! Depending on month and weather you can do kayaking, hiking, snowshoeing, cross country skiing, ice skating and bike trips. Here some of our ideas what to do in Stockholm Archipelago in winter and off season.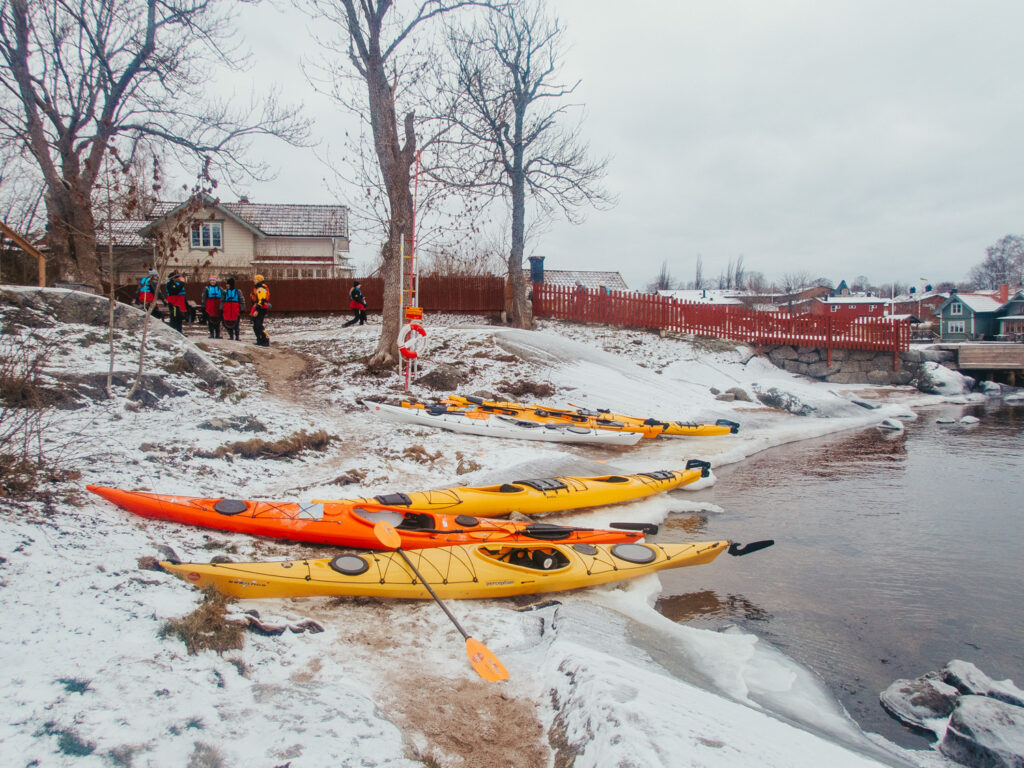 Winter kayak tour in Stockholm Archipelago
There is nothing like kayaking in winter! Kayak tour in Stockholm Archipelago in winter is magical and truly unforgettable experience. Enjoy the fresh, clear air and the view over archipelago that goes into pale tones. Admire the spectacular natural environment, see the picturesque wooden cottages and listen to local stories. Try Swedish fika in the nature and feel the tranquility, despite being just 30 minutes away from Stockholm.
Our Winter Kayaking Tours are available from October to April. We provide drysuits and all gear needed for winter kayaking to keep you warm and dry. After that, you can add a little luxury to your experience. Book our traditional wood burning sauna followed by a cold dip for the full archipelago experience.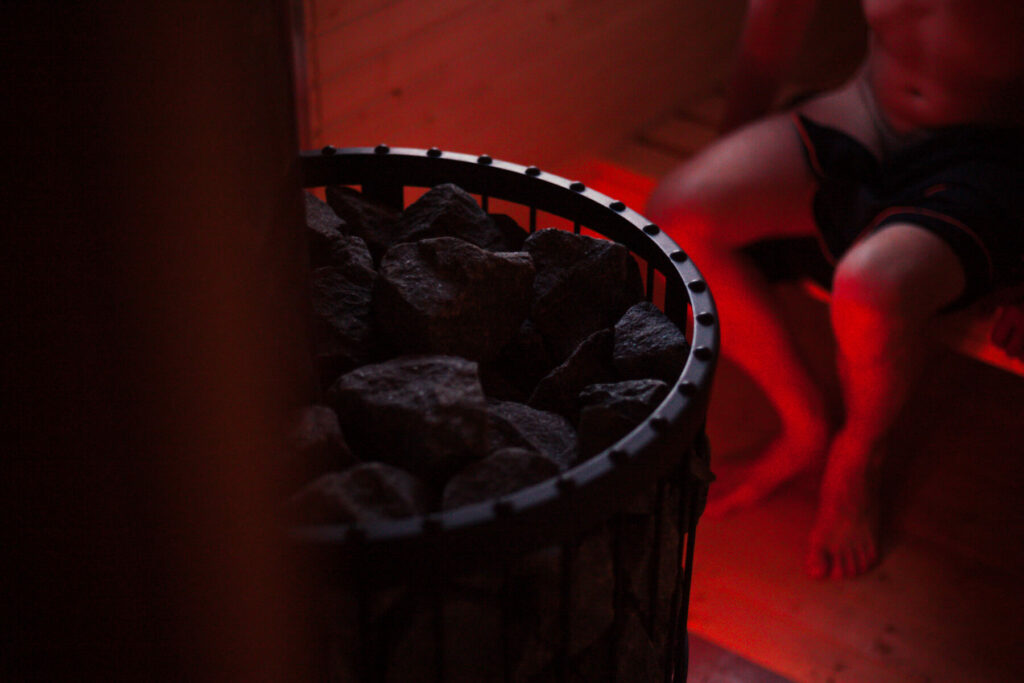 Cold bath and sauna
Stepping into a sauna is cleansing for both body and soul. And what can be better than kayaking followed by sauna and a refreshing dip in the sea? Traditional wood burning stove provides the best sauna experience. The soft heat, lush hiss of steam, crackles of a wood and the ritual of tending the fire cannot be matched by electric heater. It is a heritage that many cultures worldwide have treasured for hundreds of years.
Our traditional wood burning sauna is located close to Vaxholm with wonderful sea view. Sauna session is also a good idea to end any kind of outdoor activity, especially when you feel a bit cold after winter kayaking or hiking in swedish woods.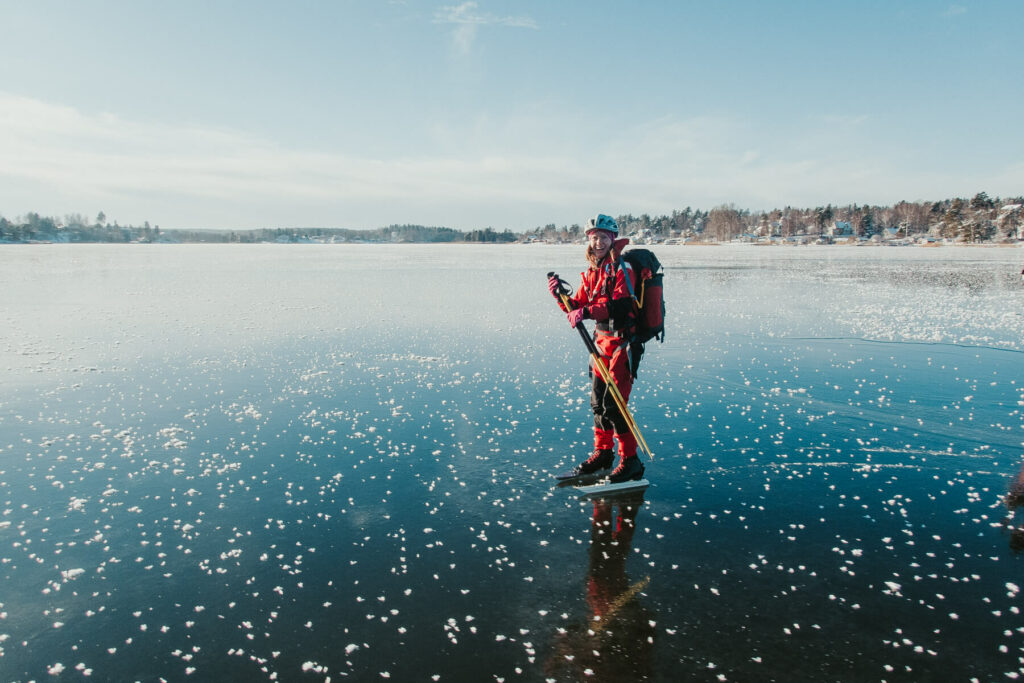 Nordic ice skating on the frozen Baltic sea
Ice skating, cross country skiing, snowshoeing and winter hiking through swedish woodland
Go for cross contry ski, snowshoe tour or winter hiking in the very heart of Stockholm Archipelago. Discover amazing forests of Bogesund Nature Reserve with outstanding nature and plenty of wildlife. The best chance for good snow to make snowshoe tour is somewhere between January and March but standard hiking works well all year round. Don't forget to bring good hiking shoes when coming to Sweden! Just 30 minutes away from Stockholm we have amazing nature trails and woodlands for hiking day tours… or even overnight if that is what you wish. We will share with you some of our favorite places and hidden gems that only few people know about.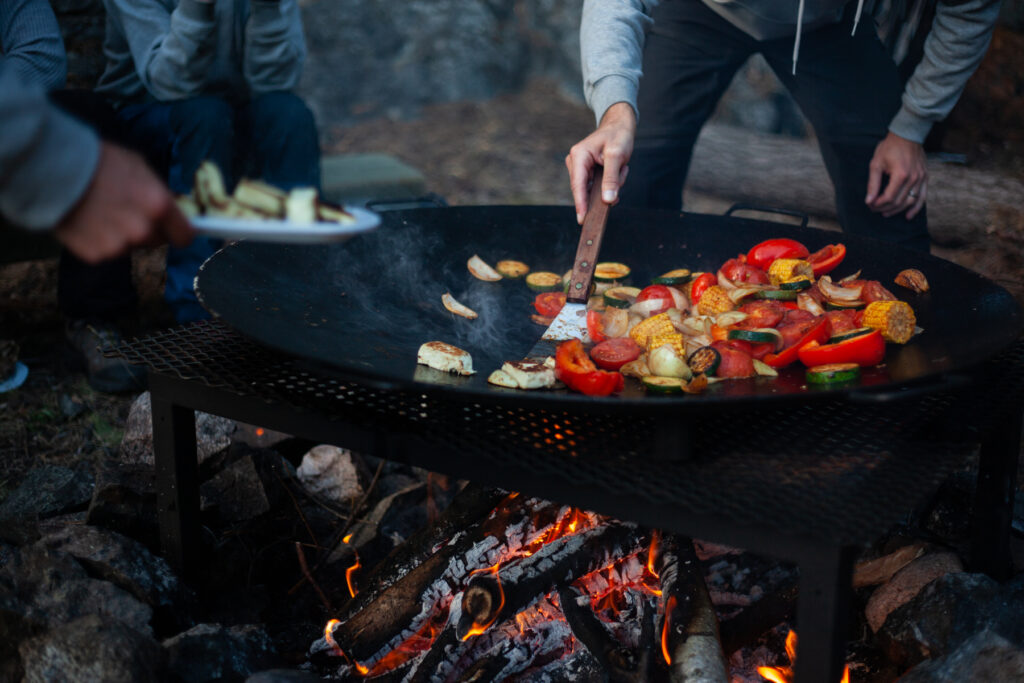 Outdoor cooking over the fire
Why not try wilderness cooking at its best? There is something special about gathering around the fire for a meal. Sharing food outdoors makes everything taste better. In our base camp on Björnholmen island we have traditional nordic Muurikka pans, perfect for outdoor cooking over the fire! We are always happy to spend time in the woods, sharing some outdoor recipes and finally have fun cooking together over the fireplace. Outdoor cooking is always a great idea for family or friends gathering and company kick off close to Stockholm.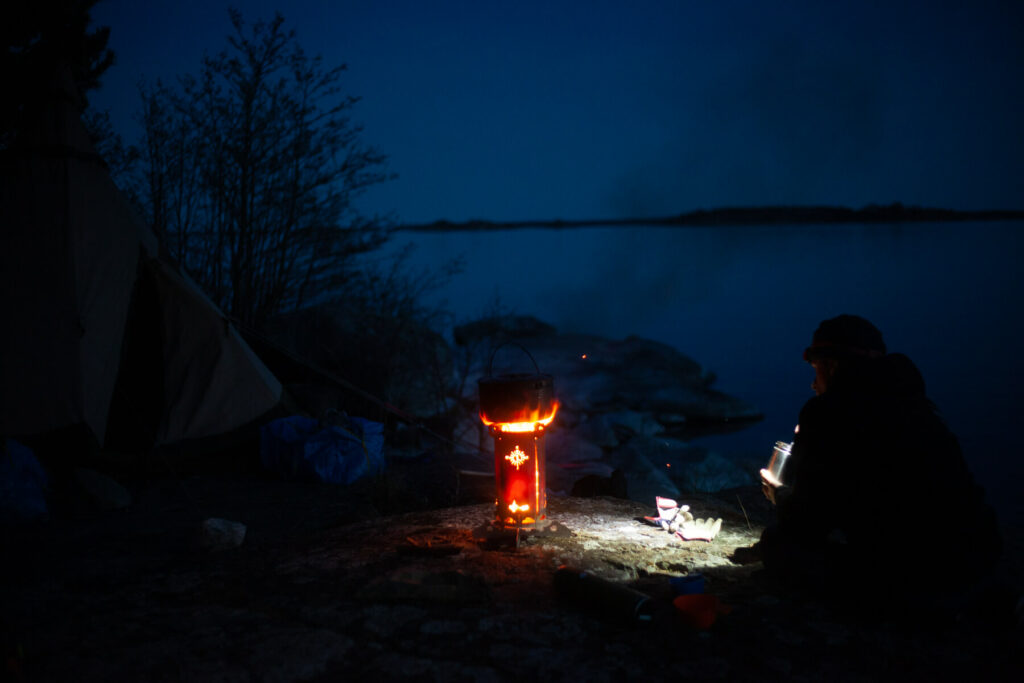 Winter camping Sweden
Winter camping is a great way to see more nature and fewer people. With the right gear, winter camping can be fun.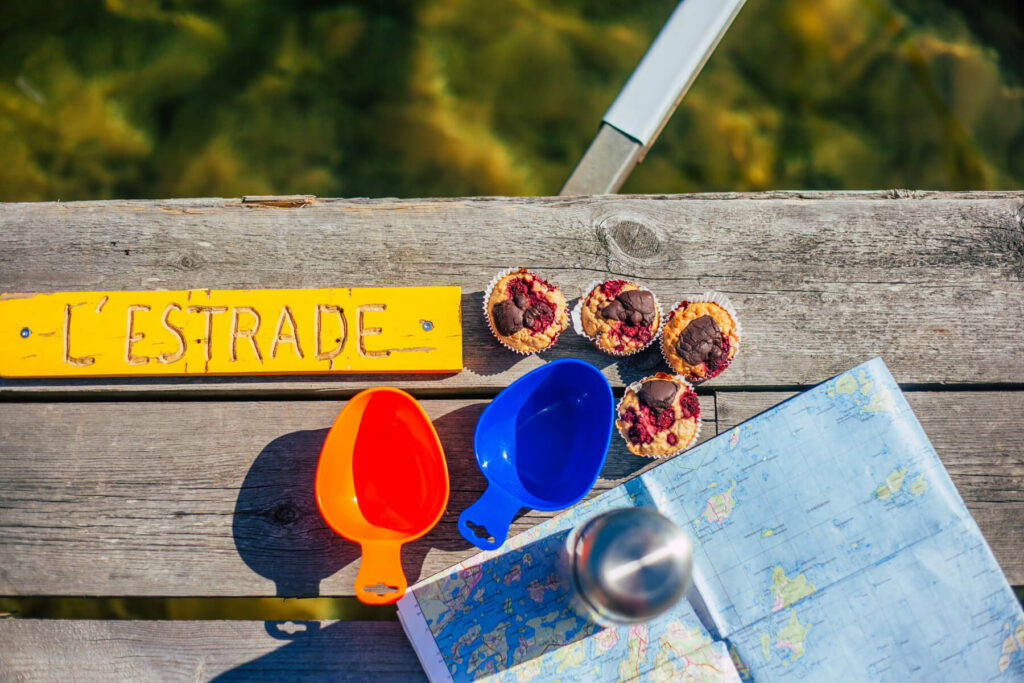 Outdoor fika (swedish coffee break)
Something for coffee lovers! We do drink a lot of coffee and it always tastes so good when outdoors. Sometimes we use thermos but our favorite is fresh brewed coffee over the fire in italian coffee maker.
MTB mountain biking in Bogesund Nature Reserve
Late autumn is the best time for cycling in Bogesund. You can take a bath on Tenö beach when the water is still warm, and maybe have a lunch at Bogesund's castle café! Mountain biking in Bogesund nature reserve is of the highest class. Leaf tunnels, meandering paths, bumpy rock sections and gravel roads stretched between fields and beaches.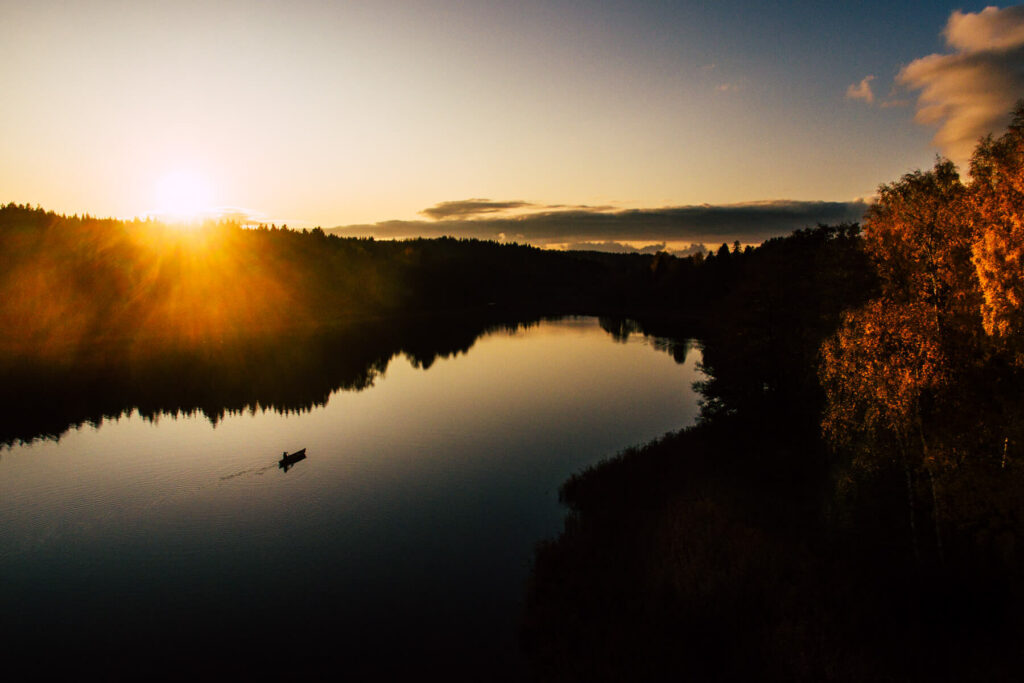 Canoe trip in autumn landscape
Canoeing is a wonderful and very affordable way to discover the beauty of inner archipelago. Paddle through magnificent Bogesund – a place where for about 1000 years ago Vikings were living. Now it's nature reserve with green meadows, old oak trees and farms with horses. Paddling silently by narrow channels is great chance to spot beavers.
Beaver safari Stockholm Archipelago
Come along and go looking for beavers with us. We have many beavers living in our waters so we will use canoe to move around. Beavers are very active in autumn when gathering for winter supplies. If we are lucky we will experience a spectacular show with a large splash of water breaking the silence.