Canoe or expedition kayak? Many people are wondering what to choose for multiday trip in Stockholm Archipelago. Here is our answer!
We've put together main differences between sea kayak and canoe. We hope that will help you to decide which one will be better for your adventure in Stockholm Archipelago.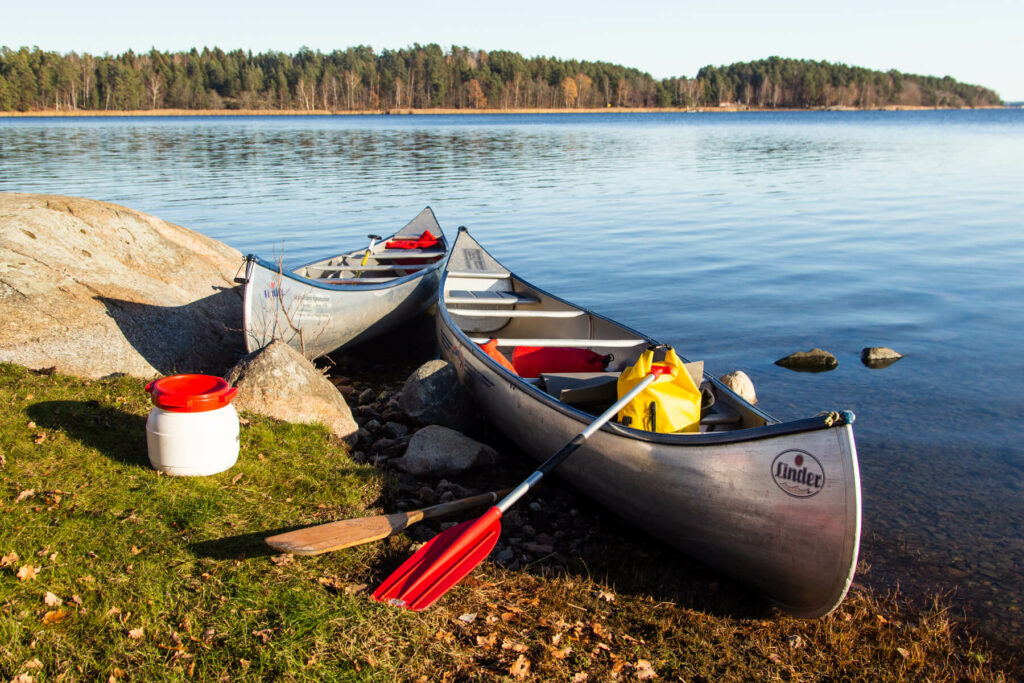 Canoe
Canoe is an open boat designed to paddle close to the land, through sheltered waters. Canoes are perfect boats to explore the inner, sheltered waters of archipelago without waves and away from the traffic of ferries and other vessels.
A canoe is designed to be completely open on the top, unlike a kayak.
With a canoe you can explore sheltered waters and bays of inner Stockholm Archipelago. It's not designed for open water and paddling further on the sea.
Our canoe boats are designed for two adults paddling together. We are not providing solo canoes. A full size canoe is a bit harder to handle alone than a kayak but by no means impossible. It depends on your paddling skills as well as weather conditions (wind). Although if you are alone we advice to take single kayak instead which is much easier to maneuver.
Canoes have no rudder (comparing to kayaks we use) and are much higher which makes them more difficult to paddle on a windy day, especially for beginners.
Open-top design makes getting in and out much easier comparing to the kayak (thing to consider while paddling with dog or kids).
Canoes are bulkier and heavier, they take more effort to paddle and often requiring two people.
A canoe will keep you dryer than a kayak by the fact that you are sitting higher above the water but on the other hand in kayak you will use spray deck to cover the cockpit (useful in rainy days).
So if you are planning to paddle further out and discover more distant islands, you should consider one of our expedition sea kayaks, especially if you go out for more than 2 days.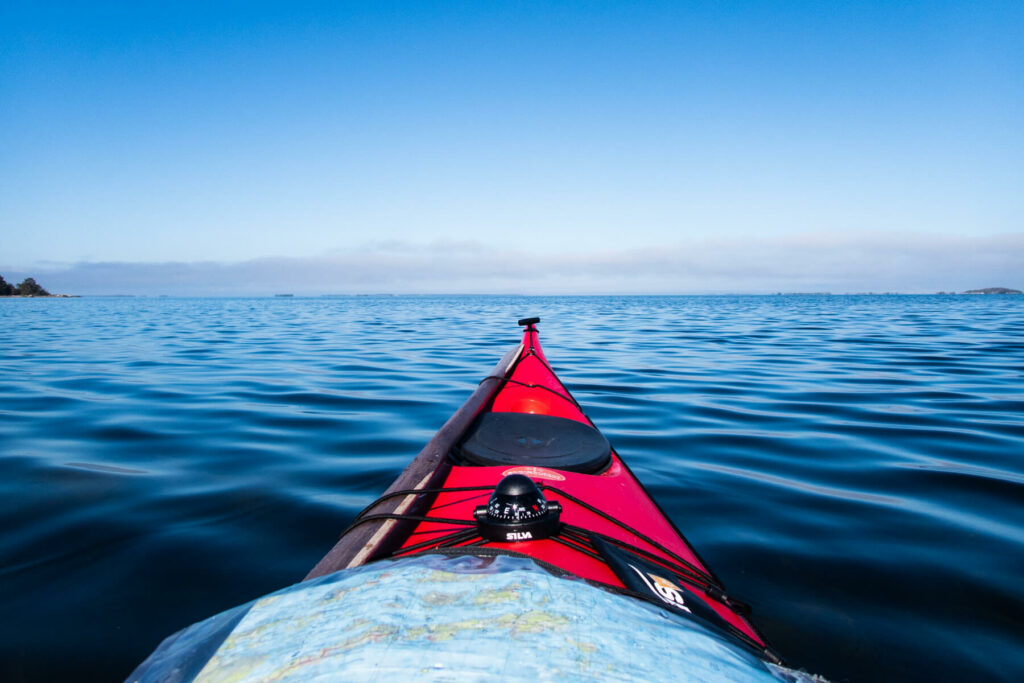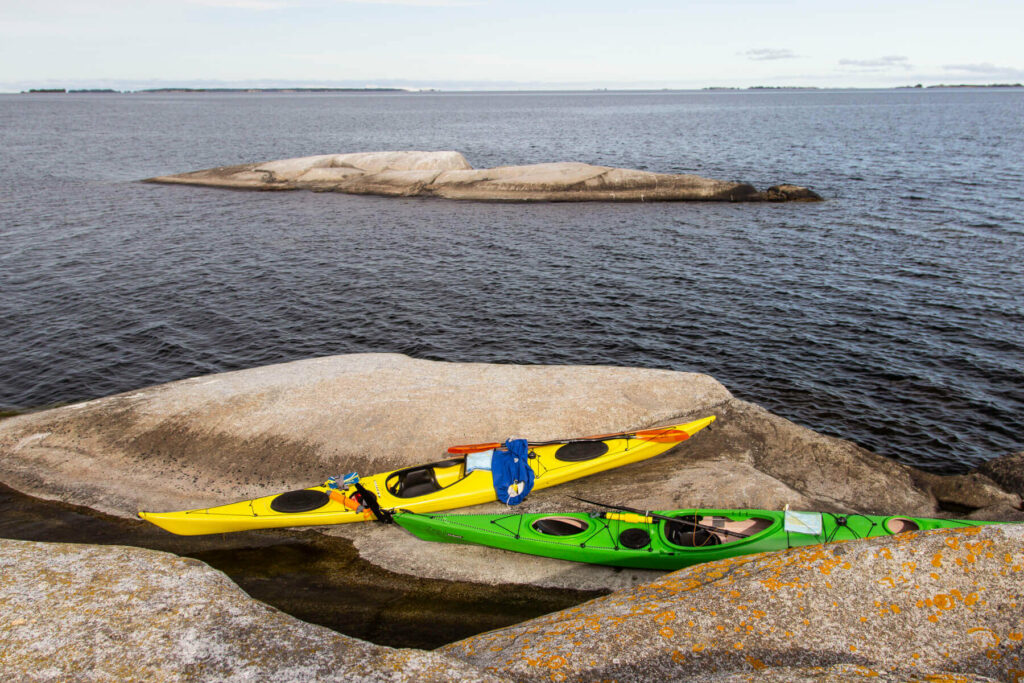 Sea kayaks and expedition kayaks
Sea kayaks are designed for challenging sea conditions which may happen when you are paddling further out in archipelago. Our expedition sea kayaks are equipped with rudder / skeg system which makes it easier to maneuver in the wind. If you are planning to explore some of remote islands of middle and outer archipelago we strongly recommend our expedition kayaks. Double kayaks are extremely stable and great especially for beginners. Even when one of you gets tired you keep going because you will share paddling together.
Sea kayak is sit inside designed that means the paddler's legs and lower body are situated within the hull of the kayak and are covered to protect from water.
Sea kayak is designed to paddle through open and choppy water.
Sea kayaks are faster and thanks to rudder or skeg system and are much easier to maneuver in windy conditions.
Tracking — moving in a straight line — is arguably easier in a kayak than a canoe.
Sea kayaks are equipped with hatches where you can store your camping gear.
With the right skills and equipment you can paddle kayak all year round as it's much warmer when you sit inside.
Double kayaks are perfect for both – family day trips as well as multiday expeditions. Thanks to good stability will suit even beginner paddlers. Spacious hatches provide enough storage room for camping gear, food and water supply for your amazing adventure into the wild.